Do you know how to flavor your meals? We bring you tips to flavor your meal below.
Salt and pepper are, perhaps, the quintessential seasonings. However, they can be limited when it comes to offering a much deeper and more diverse experience since nature presents us with hundreds of plants and minerals that give us aromas and flavors that add magic to our dishes.
Vegetables, aromatic herbs, seeds, bark, roots, and oils, among others, are used around the world to provide food with flavor, color, and even texture; transforming them and giving them touches so diverse and enriched that only by including them in our preparations will we know the incredible benefits they offer us.
On the subject of vegetable spices, it is necessary to understand that, generally, they are hard parts of the plant that serve to defend itself from animal attacks and other threats. Therefore, breaking, cutting, or grinding them triggers a series of reactions that release aromas and flavors that, in principle, are a defense mechanism. This is why these great aromas have reason to be within each species, which has been investigated over time to discover countless benefits, not only to aromatize and highlight the flavor of food, but also for Health. For example, turmeric not only does it add a unique flavor to our stews, soups, pickles, and salads, but it is also an excellent ally and palliative in joint and digestive ailments, thanks to its anti-inflammatory powers.
Steps to flavor your meals in United State
Although in the kitchen everything is a matter of taste and spices are a great complement, it is recommended to learn when to use them to get the most out of them. These tips will help you identify the best time to add them to your preparations.
At first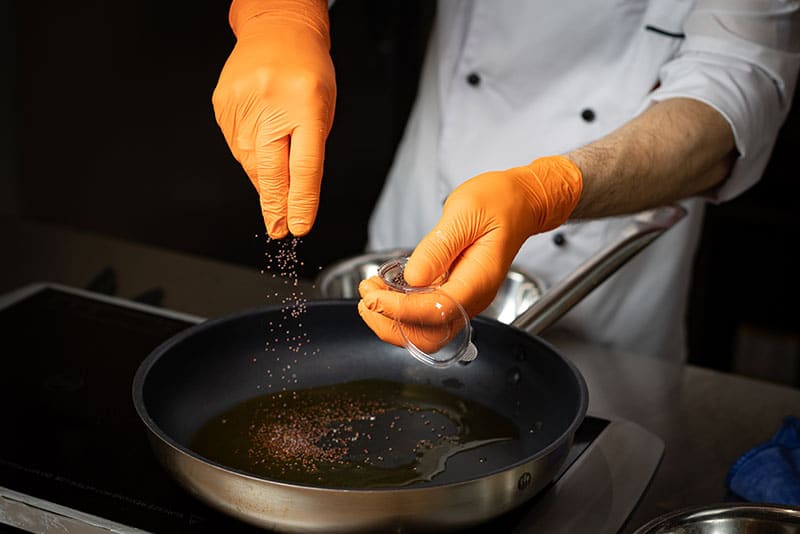 If you are going to use whole spices like peppercorns, sweet pepper, or cinnamon bark, it is best to cook them for a long time. Prolonged cooking breaks the cells and the heat triggers their caramelization, creating deep flavors and nutty aromas.
For meat, poultry, and fish, the recommendation is to add the spices, before cooking, in the form of a dry marinade, since the humidity of the proteins causes the spices to release their flavor more easily.
Another option is to cook the spices in oil, before the other ingredients; this flavors the cooking oil and activates the aromas of the spices. When they are aromatic herbs, the woodier and harder ones should be added at this point. Take as reference the texture of rosemary or thyme.
during cooking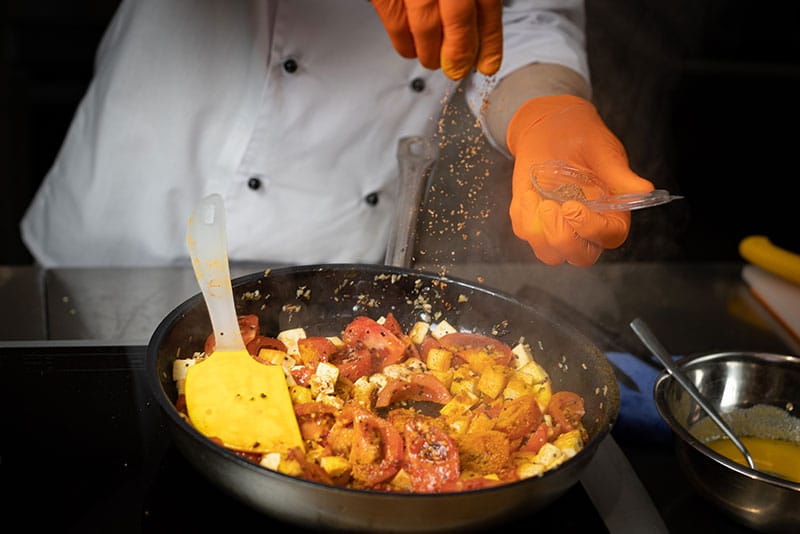 If you are going to use ground spices, you must correct them while you are cooking, since when you grind them, their cells have been broken and the molecular reactions that release flavors and aromas have already begun.
If you are going to prepare rice, potatoes, or vegetables, add the spices during cooking because, when they come into contact with the steam, all their flavor unfolds, perfuming the preparation.
If you are going to use aromatic herbs, add the dehydrated leaves while you are cooking.
At the end of cooking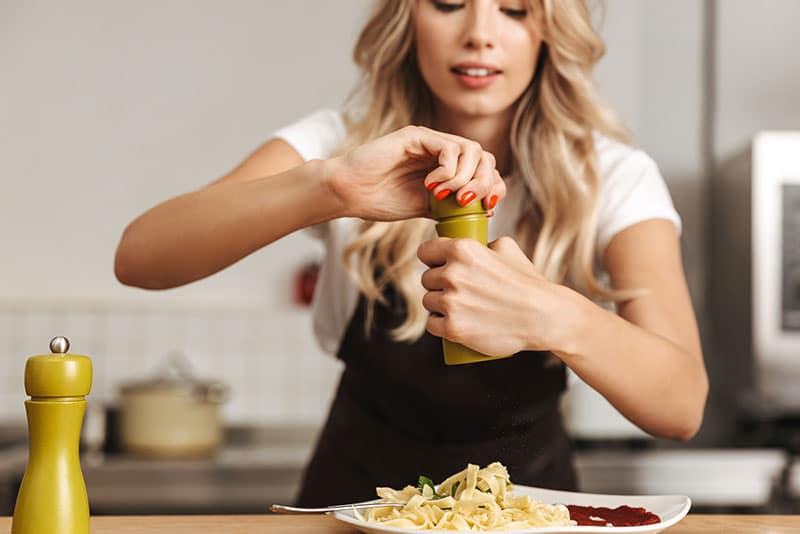 If you activated the spices at the beginning, you may notice that the flavor you want will not be as present, especially during long cooking times. Therefore, you should taste your preparation to rectify the flavor and ensure that the potency of the preparations is present. You can also add some freshly ground spices if you want to get certain flavor profiles. For this reason, the pepper is incorporated at the end, even at the table.
Fresh aromatic herbs should be added last, so they won't wither, providing flavor and freshness.
In the market, we find a wide variety of condiments produced in the United States, in different presentations: powdered or ground spices, which are quite useful to enjoy your meals even more.