Are you about to start your studies in the USA? Do you still lack time but are you already thinking about what it will be like? We know that many doubts arise about what the experience is going to be like, day to day, what to do and what not to do, what to bring… This article will tell you 25 essential tips to face this adventure and make it an unforgettable experience. Do not miss it and keep reading! 
1. LIVE ON CAMPUS
You may be used to having your own room with your own space, but sharing a room in the United States will be an incredible experience. Living in a student residence will make you mature, be more tolerant and, in addition, it will be more fun. The reality is that you are matched with a random person, but there are plenty of facilities to change rooms once you are there.
2. MEET THE MAXIMUM NUMBER OF PEOPLE
When you decide to study in the United States, it is time to have an open mind. Enjoy the cultural diversity of the USA and the possibilities offered by studying in the USA. Being able to walk around the campus and meet the people you meet helps the university gradually become your second home.
3. SIGN UP FOR THE LARGEST NUMBER OF ACTIVITIES 
Carry out the activities proposed to you in the residence, in your team, on campus… All the activities will be highly valued in your future and will help you integrate into different groups. Campuses have fraternities, organizations, etc. that make a difference when it comes to living at the university.

4. TRAVEL
Don't just focus on your college, enjoy American cities and towns. Traveling will give you new perspectives and help you get to know the United States better.
5. SET YOUR OWN HOURS
Organize yourself, your parents are no longer here to manage your time. Decide how much time you are going to dedicate to studying, sports, spending time with your friends… The key is to invest the time you have well and always prioritize the most important things.
6. USE THE RESOURCES
The professors and academic advisors will be at your disposal for everything you need, they like you to ask and interest you. In general, both tutors and coaches are very close people who appreciate your interest and who like you to count on them if you have any problems.
7. TAKE ADVANTAGE OF YOUR DAYS OFF IN THE UNITED STATES
If you have a bridge or several days off, it is preferable that you stay in the USA rather than return to your country. The possibility of studying in the United States is an unrepeatable experience and you will always have time to return to your country.
8. TAKE A LAPTOP
The laptop is important to be able to follow all the classes perfectly. If you have one, it is best that you take it with you. If not, computer stores offer discounts of about $100 to students. In case you don't have one or think it needs a renovation, wait to buy one there.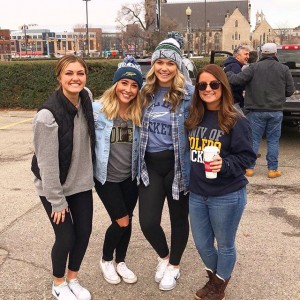 9. CREATE AN ACCOUNT AT A NEARBY BANK
Try to make an account in a bank near the campus or even in one that is within the campus itself. In this way, you can withdraw cash when you need it.
10. HAVE A MOBILE CARD
To use the mobile in the United States, you can obtain a prepaid SIM card or find out about the Roaming service in your company. Make sure your mobile is jailbroken.
11. BE CAREFUL WITH THE POSTS
Be careful with the publications you upload to social networks. You must think that they are a reflection of yourself. Coaches and tutors can access them and therefore the more positive they are, the better. In extreme cases like conflicting comments or misplaced photos, the university can take action and even withdraw the scholarship.
12. GIVING TWO KISSES IN THE US IS STRANGE
In the United States, they are not used to receiving two kisses from an unknown person. Therefore, if you have just met a person, greet them cordially with a handshake.
13. CONTROL YOUR EXPENSES
Make a list of the expenses you have during the week. In this way, you will not be surprised at the end of the month. Eating out every day is very tentative; shopping malls and online shopping can do a lot of damage to your pocket without realizing it.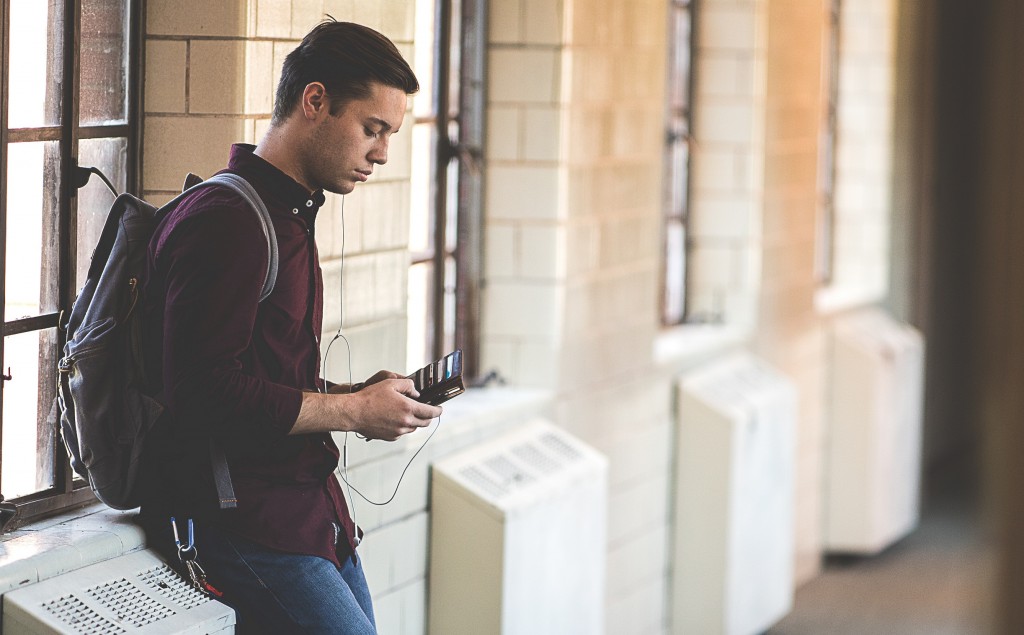 14. TAKE CASH
Until you become familiar with the currency and locate the nearest banks, it is preferable that you take some amount of cash with you. Then you will discover that it is not very common to use cash because cards are used more.
15. CLOTHES
Investigate well the temperature that it does in your state. In the south of the United States, you will see that many winter clothes do not make sense to wear (California, Texas, Florida…). The smartest thing is that you take the specific clothes (but not a lot) for the season in which you go and, once there, adapt your wardrobe.
16. DOCUMENTATION
We never get tired of telling students that, when traveling, take the passport and the signed I-20. Therefore, it is important to have all the important documentation in a folder stored in a place where you know where it is at all times.
17. THANKSGIVING DAY
If you decide to study in the United States, try to spend Thanksgiving with an American family. This holiday is celebrated in the United States and Canada. Families gather around a great feast of food in which the protagonist is the turkey. It is always celebrated on the fourth Thursday of November and the following day is Black Friday, where you can take the opportunity to buy with great discounts.
18. WATCH A GAME OF AMERICAN FOOTBALL OR BASKETBALL
This is quite a show in the US. Take the opportunity to go with your friends and spend an unforgettable night. College football draws thousands of students to each game. Buying tickets for an NBA game is easier and cheaper than it seems.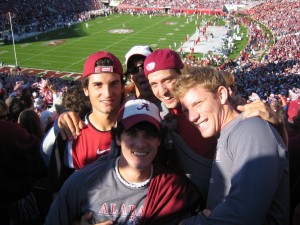 19. HALLOWEEN
Living your first Halloween party in the USA will be a memory for life. Dress up and hit the streets to experience your first "Trick or Treat" in America. For Americans, Halloween is basically a whole month, so there are plenty of things to do.
20. SPRING BREAK
Select a good destination to spend "Spring Break". Spring break is a great time to travel to the US. All the universities close and there are a lot of parties and time to rest. Florida is usually the most popular destination because the weather is always good.
21. VOLUNTEER
American universities give their students the opportunity to hold events for the community. It will be a rewarding activity for you and highly valued by companies. They have student-created organizations that are dedicated to helping others.
22. GET A JOB ON CAMPUS
On the one hand, you can get a little money that never hurts and, on the other hand, you will get work experience. It's also a great opportunity to start building your network of contacts.
23. GET YOUR DRIVER'S LICENSE
The price of a driver's license is cheap. In the USA, public transport is in many cases inefficient, so it is likely that you will need a car.
24. TRY TO TRY ALL KINDS OF FOOD
You will have the opportunity to live with many very different cultures. We know that you will miss home food, but do not close yourself to trying things that you have never tried before. Perhaps they will become your favorite foods.
25. ENJOY THE EXPERIENCE!!! 
This is the last and most valuable advice if you have decided to study in the United States. Live the experience, train, study, give your best, and, above all, enjoy.